With deep roots in the more orthodox methods of training, Urijah Faber combines old school workout style with the new school. With obvious experience in multiple facets of strength training his workout has the comprehensive nature to take any individual into peak physical condition. His no quit attitude is probably the key to the core of his routine and the key to his strength in psyche.
If you took a minute to watch him workout, you'll notice that his workout seems very much like that of many sports. From the short burst sprints of line to line in basketball, to the high stepping and side stepping of football, this workout has it all. Still using the same basic circuit training methods as many MMA fighters, Urijah's differs. With a lot of focus on lower body strength and agility, this high intensity workout is a great way for anyone, fighter or not, to get into the shape of their life.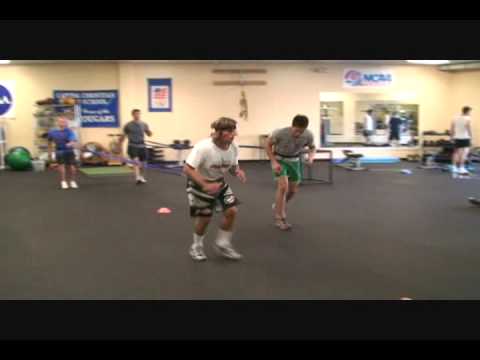 One thing that stands out in Faber's style is the amount of time spent on the bag. The impact of such muscle endurance that is required strike the punching bag must be huge in his fighting ability and power. Unlike many fighters, Faber focuses on speed and agility incorporating a complete sprint and running routine that would tire even the best of athletes. This level of focus on a typically ignored aspect of training is great for full body muscle balance and core strength training.
Another thing that stands out is his use of yoga positions mixed in with his strength training. Using positions like the "Chair" and the Lunges, this workout routine works heavily on flexibility and inner strength. As a whole, this routine is not something you have to be an expert to achieve at some point, but it takes a lot of work and practice, ambition and patience, to make it a successful part of your physical fitness and development.